Tulum Car Rental
Tulum Car Rental, We also have locations in Playa del Carmen, Cancun & Riviera Maya
Tulum Car Rental provides safe, affordable and reliable transportation services for all adventurers seeking to explore the natural beauty of Tulum.
We offer 24x7 Airport Pickup Van for you whenever you arrive at the Cancun International Airport with highly skilled staff that will assist you with all your inquiries about the pick-up and return of the vehicle.
Tulum Car Rental provides an easy solution for your car rental needs when you visit Tulum. For example, we have economic, compact, mid-size, full size, SUV's, Jeeps, Mini Vans (7 passengers) and full size Vans (12 and 15 passengers), so, whether you are a single traveler, on a family vacation, on romantic getaway or have a business trip in Tulum and its surroundings, Tulum Car Rental has cars for everyone.
Rent a car in Tulum will help you plan in advance your entire itinerary, a visit to all the must stops, all the Instagrammable places in Tulum.
With Tulum Car Rental, you can explore even those places in Tulum that you can't reach through a tours company.
Faqs
See What People Ask to Us
During Car Rentals in Tulum
3 Things to Do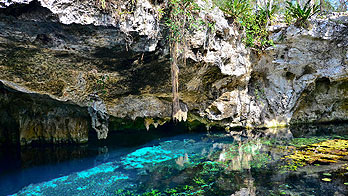 Gran Cenote Tulum
It is located about 3.5 kilometers from Tulum, on the road that goes to the Mayan ruins of Cobá. El Gran Cenote de Tulum is the most famous in the region for its ability to receive lovers of snorkeling and cave diving. In this water hole you will be able to appreciate turtles and small groups of fish that live there, as well as you will live a relaxing experience and enjoy its incredibly crystalline waters.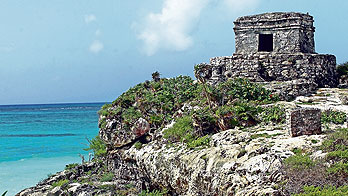 Tulum Archaeological Zone
Only in this archaeological zone is it possible to walk among the vestiges of the Mayan world, guided by the sound of the waves. Although it does not have the great pyramidal structures like other archaeological sites, this pre-Hispanic city of Tulum can boast that it is one of the most attractive and best preserved in the country; the third most visited, after Teotihuacán and Chichen-Itzá.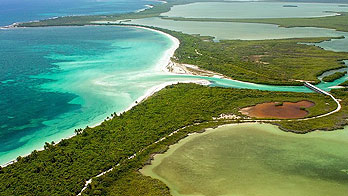 Boca Paila
Boca Paila is located south of Tulum, within the Sian Ka'an Biosphere Reserve, and can be reached by a narrow coastal road. Nature lovers will enjoy the tropical greenery, and bird watchers will be able to revel in rare specimens. Boca Paila, constitutes a huge natural marina that can provide safe shelter for many boats, which also allows sport fishing and other water sports.